"The Green Party knows that education and equality are key to an economic model that can deliver a sustainble future for the UK. Not only do they want to do the sensible thing, which is to scrap tuition fees and cancel student debt, but they also want to ensure that the UK promotes a type of education that will have long term benefits for all of society." 
---
---
The English philosopher John Locke is known to have said quite many, quite clever things.
One of the things he did not say, is that a university education should cost £27,000, or thereabouts.
Why did he not say that? I don't know. I don't know. I'm just throwing it out there. It's Saturday, after all, so this is bound to be a Saturday kind of blog post.
But it's a fact. It's a fact that he did not say that. At least there's no historical evidence to suggest that he did. And as I sit here and think about it, I realise that, hm, hey, it's also a fact that no other major or significant philosopher ever said that a university education should cost £27,000 (or thereabouts).
And, hey, why would they? It is widely accepted that education is a good thing and that it has a positive impact on society. A solid higher education system tends to produce a more skilled and productive labour force, and skilled and productive workers tend to produce innovative products and services. To offer free higher education is to ensure equality of opportunity. It is also to back productivity and innovation.
"But look," some of you might say, "if we invest in free higher education, then that means we can't spend that money elsewhere. Not all people want to go to university, so what if instead we were to spend that money on early education and vocational training? That way, we ensure that 18 year olds enter adult life on the best possible terms."
And I guess that would sound like a pretty good idea, if only it were that the people who trebled tuition fees had done anything to support it in practice. Instead, the opposite of that seems to be happening, as spending per pupil is currently set to fall by 8%.
So what do we have? We have huge tuition fees that saddle graduates with crippling debts that prevent them from investing in the economy, and we've got decreased spending on early education which effectively threatens the academic progress of children and adolescents in the UK. We've also got increasing numbers of young people who are forced to ask themselves if it's even worth bothering with university.
The Green Party knows that education and equality are key to an economic model that can deliver a sustainble future for the UK. Not only do they want to do the sensible thing, which is to scrap tuition fees and cancel student debt, but they also want to ensure that the UK promotes a type of education that will have long term benefits for all of society.
For example, the Party has pledged to create Green jobs for more women in STEM, renewables and sustainability, and also to offer more such training opportunities, as, at the moment, only 5% of engineering apprentices are women. To encourage women to enter into typically male-dominated sectors of work and education is to promote gender balance in Britain's work force. It is a fact that female-dominated work sectors were hit hardest by the financial crisis, and that women, as a consequence, have struggled more than men to regain financial power. To encourage women to enter into historically male-dominated work sectors is also to promote greater financial empowerment of women, as these sectors tend to offer higher wages. Of course, as Britain progresses towards a greener economy (though not so much so under a Conservative government), the value and importance of education in science, technology, energy and mathematics can hardly be overestimated.
Let's be realistic, though. As things currently stand — according to recent predictions, we're looking at 398 Conservative seats after June 8th — tuition fees will never, ever be scrapped, and student debts will never, ever, ever, ever be cancelled, and the UK's economy and education system will be grey rather than green, and renewable energy sources — even though they're cheaper than fossil fuels — will see less backing than fracking and other dirty energy sources, and gender equality and LGBTIQA+ inclusivity will remain but an inconvenient parenthesis as the Conservatives continue to promote a male dominant agenda.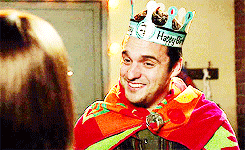 That all is, of course, unless the UK votes for someone else. As Green Party councillor Simon Bull said on Twitter said: "One more Tory backbencher will make no difference, one more Green MP will."
Take that message to heart and give the Green Party your honest consideration on June 8th, especially if you live in Brighton, Bristol or Sheffield.
---